This home has got everything you will ever need to live comfortably and it's all big in size! With a total area of 373.24m2 under roof, four large bedrooms, four bathrooms, a laundry the size of a bedroom, massive entertaining areas in and out and a GYM! This home will fit the whole family within close distance to the Palmerston city centre and new hospital. Completed with the highest quality finishes, this could be your new dream home! As the perfect investment home, 4 Magoffin fetches an astounding $930 per week in rent. Or become the next resident and move in once the lease has expired. An investment not to be missed. To organize an inspection, please enquire within.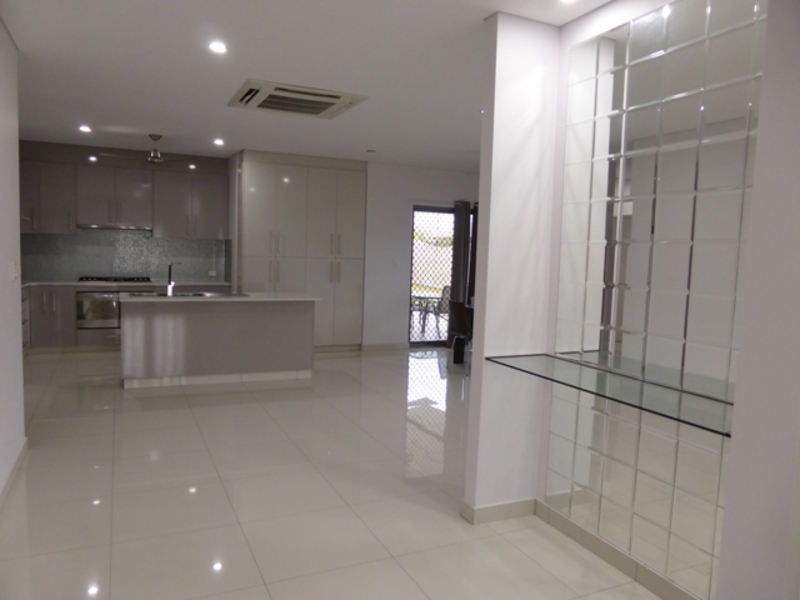 This is an exceptional property including four bedrooms, two bathrooms, two living areas and a lock up garage. This home has plenty of space for the entire family. Completed in June 2013, this property does not disappoint with a grand double door entrance and finished with a stack stone wall feature. This luxurious and spacious concept is continued inside with a mirror wall feature, open planned kitchen and spa bath within the main bathroom. This property currently is leased for $830 per week, the perfect first investment property or family home once the lease expires. If you are interested in 58 Clarke Street, please enquire within.
Located right in front of the biggest park in Muirhead. The award winning Jasmine Home Design is for sale, be quick, an opportunity like this doesn't come around often! Completed in May 2014 this home is brand spanking new! Currently leased for $840 per week, this treasure would make for a great addition to any property portfolio or as a new home to move into once the lease has expired. An excellent investment not to be passed up. For more information please enquire within.
Saroukos Homes would like to present to you 4 La Pira Circuit in Rosebery. This spacious home that contains four bedrooms and two bathrooms, will effortlessly meet all of your dream home expectations! Situated within minutes drive to Palmerston's city centre, this 909m2 block will have you feeling quiet at home with all of the high end finishes standard for a Saroukos built home. If you would like to make this your new home, please enquire within.